PROJECT > OLIVIA + JAMES'S ~ ATTIC/TREATMENT ROOM
Olivia and James moved into their beautiful new house two years ago and while every other inch of their home is pristine, clutter-free and so very beautifully put together, there was just this one area of 'still to be dealt with' stuff that had been hidden away since the day they moved in.
After moving in, Olivia turned their converted attic space into a treatment room for her massage and holistic therapy business. The area you see in the photograph makes up one third of the room and is always screened off leaving a tranquil space for her to work in. During our consultation, she talked about how she was constantly aware of the chaos that sat just behind the screen and how she had concerns about clients taking a peek while she would leave the room after a treatment to let them get dressed.
Most of the items in the boxes were things that they would need at some point (skiing gear and electrical equipment etc) so it was mostly a matter of re-boxing everything. I did leave though with two bin bags full for the Charity shop. Once I had re-boxed everything, the amount of 'stuff' had easily halved and I took away six larges boxes for recycling and a couple of bags to be binned with things that couldn't be recycled.
In two hours, I turned a blocked space into one that now allows them both to get at all of the contents of their storage boxes and as you can see from her testimonial below, her treatment room is now a much calmer environment for her to work in and for her clients to relax in.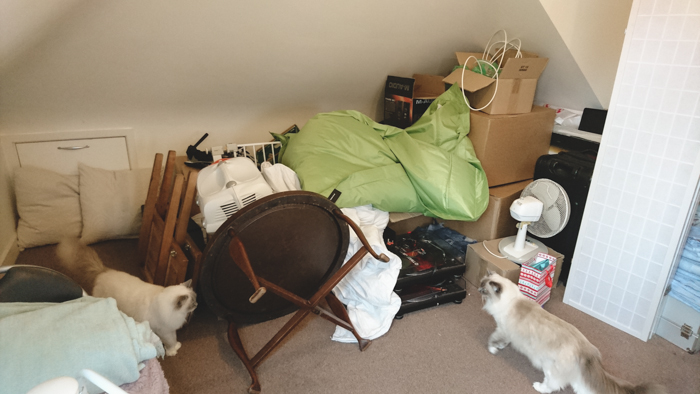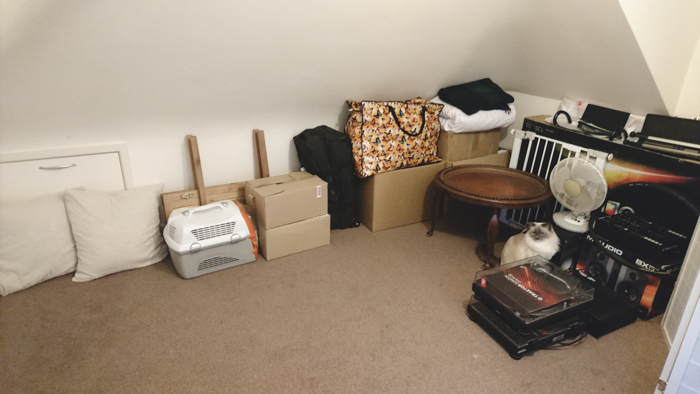 Our attic had basically become a bit of a dumping ground since we moved in 2 years ago. We had loads of half unpacked boxes which we just never got round to sorting and we just kept putting off the awful job of clearing it! Fortunately, we got Alison to come and tackle it and wow!
She got straight in there, no faffing around and seemed to have her own special system sorted instantly. I just had to sit and say what I wanted to keep and what I didn't and she took care of everything else. There was no pressure on me in the whole process and I was so impressed at her speed and efficiency. Now our attic is much calmer and I actually know where to find things!
The cherry on top of the service was that Alison also took everything away with her to the tip and to charity which I was extremely grateful for as nobody wants that looming over them!
Fantastic service!
~ Olivia and James