Tim and the Carving of Space
For the rest of my minimalising days, this will unquestionably be one of my most special and most memorable jobs.
Last summer, my darling Father unexpectedly passed away. I had always dreaded that day but never did I, nor my family imagine that it would happen in the midst of a global pandemic. I'm sure I don't need to explain how challenging this time was for us all.
A week after the funeral, my family and I had to make the painful decision to sell the family home as my Mum is now unable to live alone and will now live with my brother and his wonderful family in an independent Annex at their home. This meant that we needed to sell the family home as quickly as possible in order to fund the build of the Annex.
I was fortunate at the time to be on furlough and this meant that I was able to be part of the process of dealing with the house sale and I knew that the one way in which I could be most helpful was to facilitate the sorting, clearing, downsizing of our family history and packing all that we wanted to keep to go with Mum to her new home.
There is a longer version of this story that I will one day write but for now, suffice it to say this time was one of the most challenging of mine and my families life. Over the course of seven weeks, with the help of my brother and his partner when possible, I packed up 184 boxes that are now safely stacked up in four storage units ready for when Mum can move into her new home. Filled a neighbours entire garage floor three times over with boxes and bags destined for the charity shop and filled four skips with the rest.
It was the most utterly heartbreaking of times but also it was an experience that was full of growth.
I couldn't see or feel that at the time but looking back, the growth has been real.
I'll let Tim take over from here and tell you the story of our time working/creating space together.
I'm sure that it will all then make sense as to why taking on this job was so meaningful to me.…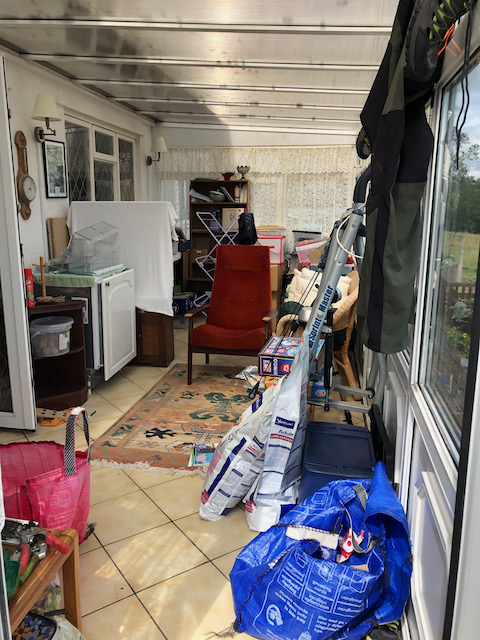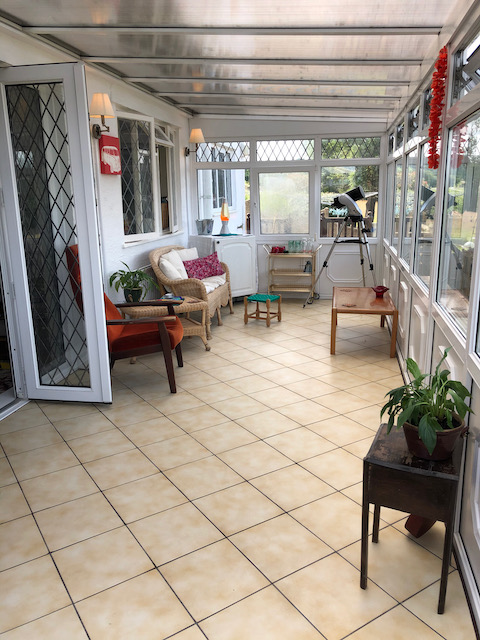 (full photo gallery below)
Tim's tale and testimonial:
A friend of mine recently referred me to Alison aka The Minimaliser's home consultancy services. I had my free consultation with her and then promptly told her that I had the mother of all challenges for her…
As soon as we set up our first appointment at my house I began to feel a bit nervous. My parents both passed away in recent times and I'm now living in their old house. It is full of a mixture of both mine and their 'stuff' that needs sorting and it all feels utterly overwhelming dealing with that in the midst of this time of bereavement.
In the past I have tried to tackle the 'stuff' but after an hour or so, I have to stop due to the emotional nature of the task. I explained this to Alison and that there were other factors involved so decluttering might not be an option at this point.
Alison arrived and we started our tour of the house. This, in itself being quite a big thing for me as I've felt overwhelmed by it all and am currently feel like I am living in something that is stuck somewhere between my parents house and my home. A sort of twilight zone between the past and future.
During the tour Alison not only listened to my story but asked questions too and as the tour concluded we stopped and chatted. At no point did I feel judged or put under any pressure to do anything that I didn't feel comfortable with.
Alison said that she felt I needed a space within the house that I could call my own until able to complete the sorting of the whole house. Somewhere that I would be happy to sit, entertain or contemplate. I agreed and we began to consider the options.
I am lucky with the amount of space that I have so we decided that the conservatory, which I have been using for storage would be my 'special place'. Over the next five hours, the transformation was made. At no point did Alison make me feel that it was a chore. We talked, moved things, laughed and drank a lot of tea.
I am extremely pleased with the minimalistic space that we have created, and since the visit, Alison has given me the confidence to continue the process we have started.
I would highly recommend Alison as her work ethic is the right balance of enthusiasm, efficiency, compassion and understanding. Never too pushy, always on point and it never once felt like a chore.
Thank you so much Alison. I'm glad I took the plunge.
Your hard work and my new space has given me a new lease of life.
All the very best for the future and one last massive thank you!
~ Tim Phillips